This Raw Vegan Chef Certification is a blend of theoretical and hands-on training taught by Elaina Love and our dedicated Pure Joy Academy instructors. Immerse yourself in the healing power of holistic raw vegan nutrition and culinary arts. Learn about the building blocks of optimal health and how to heal and nourish your community with low sugar gourmet foods.
---
Whether you want to advance in your professional culinary career or learn how to create healthy, healing gourmet dishes for your family and friends, this program will open your mind to a new and exciting way to prepare food. You will cover beginner to advanced techniques to create positively delectable dishes, along with the science of flavor balancing and recipe development.
---
As a graduate, you will have prepared over 100 delicious, nourishing, gluten-free, low-glycemic and family friendly meals. Also included are daily nutrition lessons and Q&A with Elaina Love and special expert guests.
This training is unlike any other because Pure Joy Culinary Academy will now be inviting students behind the scenes of our Cafe, Pure Joy Kitchen. We will have a hands-on experience of making food for real customers in addition to learning and getting certified. Level 3 students will be involved in making an in person, sit down dinner for a small group.
---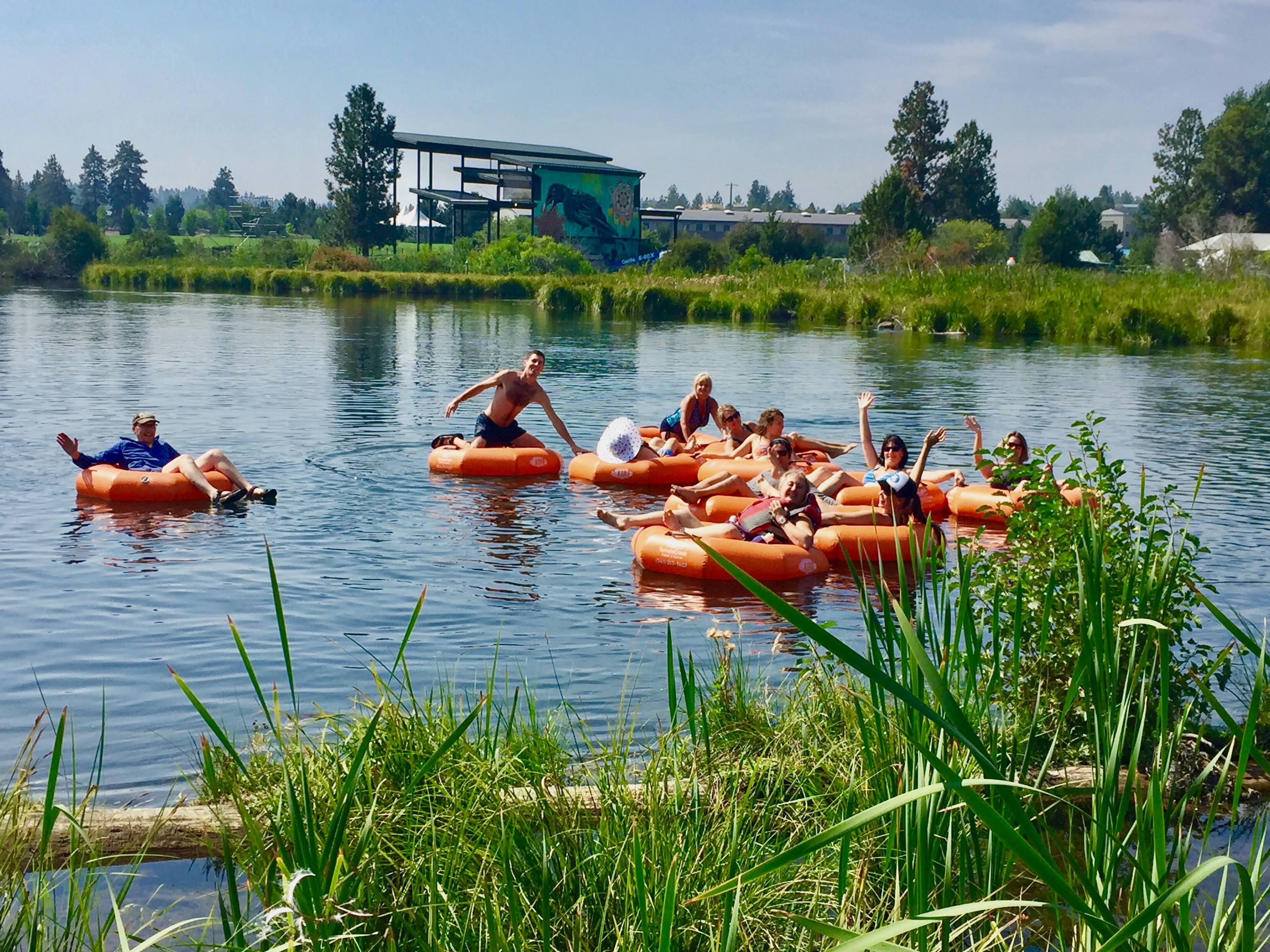 Bend is known for its bustling downtown, nature hikes, kayaking, and biking along the river. There is free music in the park during June, paddle boarding down the Deschutes River, and over ten nearby pristine lakes for swimming, kayaking, tubing and more. Use your free time in the evenings and days off during the training to explore the beauty of Central Oregon.
---
In this course you will learn: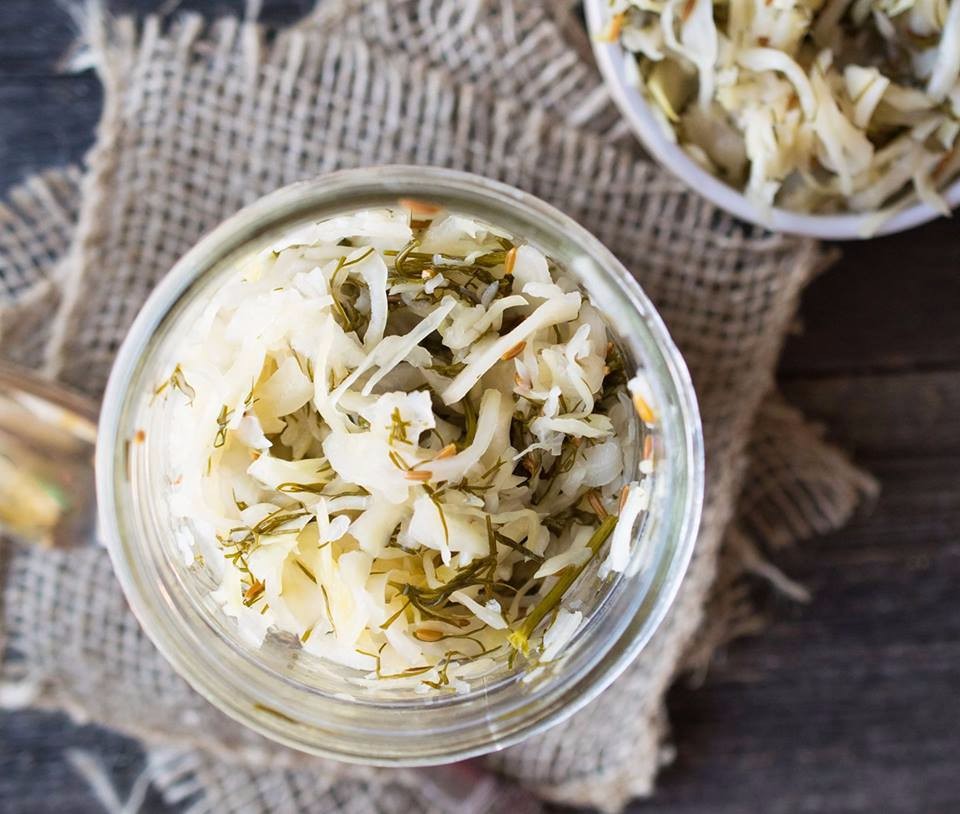 The skills you need to succeed as a chef or teacher in the whole food wellness industry

How to navigate your kitchen like a pro - from set up to everyday efficiency

How to nourish and heal your body with high energy super foods, herbs, cultured foods, and medicinal mushrooms

Recipes which fit into all styles of eating: raw, vegan, paleo, ketogenic, and low glycemic/carb

All recipes have low glycemic sweetener options for the healing home/professional

PLUS! Get your exercise and grounding in before class starts with our daily morning yoga and Qi Gong classes.
Photo by Pure Joy Student - Crystal Bonnet of RawRevive
---
Level 1, 2, & 3 Chef Certification Course Skills Include
Once You Get Your Certification, receive these bonuses:

Access 24/7 to Pure Joy Planet's Online Community. Be invited to our private student Facebook group to connect, get advice, and network with instructors, alumni and current students.
Exclusive invitation to and Business Mastermind Events & Retreats.
---
Receive your name on a printable PDF Professional Certification signed by Elaina Love.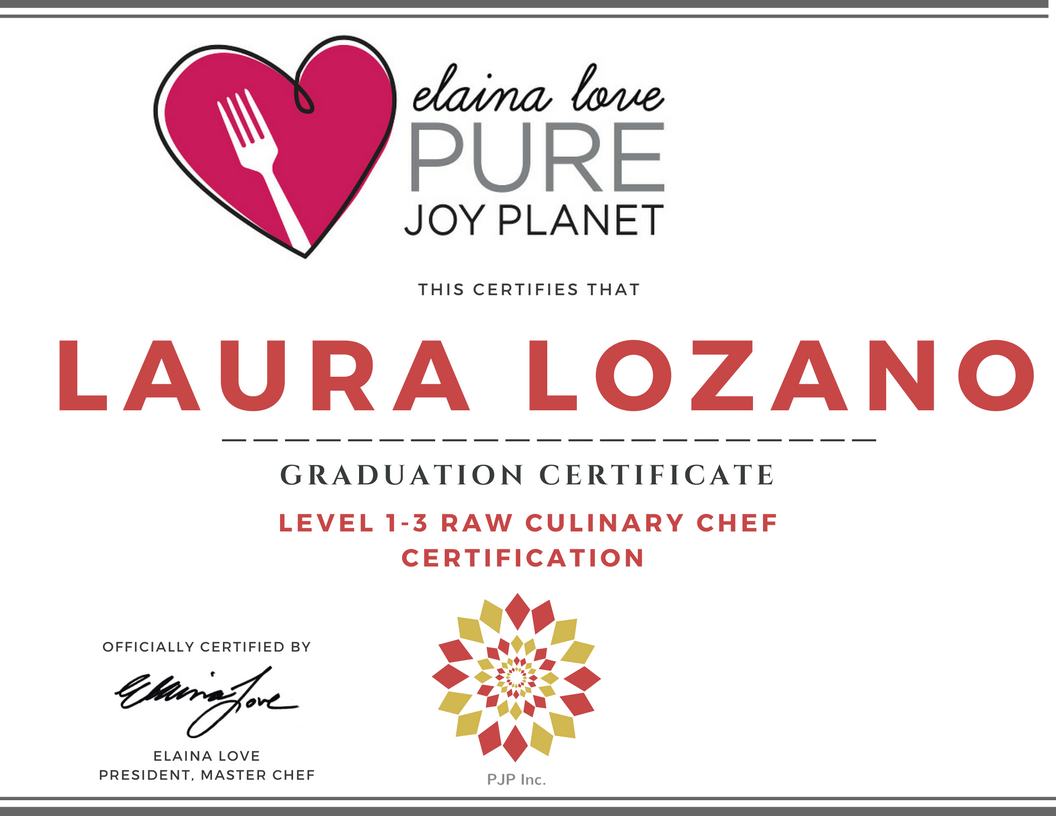 ---
Full Level 1-3 Raw Chef Certification Course Synopsis Here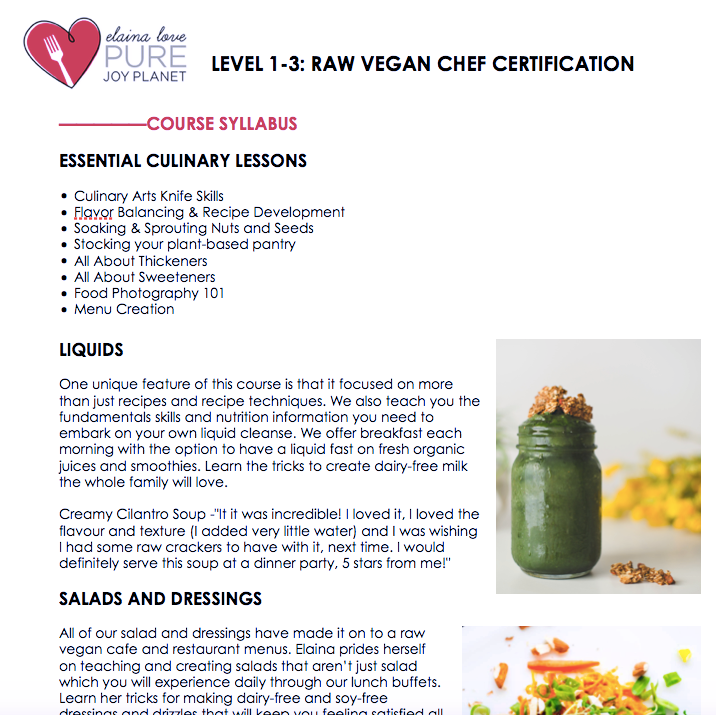 ---
------YOUR INVESTMENT------
{Payment plans available for special circumstances.}
---
Level 1 - June 14 - 17, 2018
Tuition: $2,200 USD
---
Level 2 - June 21 - 24, 2018
Tuition: $2,200 USD

---
Level 3 - June 28 - July 1, 2018
Tuition: $2,200 USD

---
Purchase all 3 levels and save 10%
Level 1-3 Tuition Total: $5,610 USD (save $990 USD)