In this ENTIRE Course Package you will learn to prepare and serve exquisite meals from the comfort of your own home. Whether you want to advance in your professional culinary career or learn how to create healthy, healing gourmet dishes for your family and friends, this program will open your mind to a new and exciting way to prepare food. You will cover beginner techniques to create truly entertaining dishes, along with the science of flavor balancing and recipe development.

You can complete the courses on your own time in as little as 3 months or at a pace that's right for you. Once you have completed the course you will obtain a Professional Certification under the guidance of Elaina Love (See details below).
Become immersed in a fun and interactive culinary arts experience that is based on 20+ years of healing experience and developing allergy free, low glycemic recipes! This 100% online course is designed to help you build a new career, while simultaneously helping you achieve the healthy body you have always dreamed of.
---
All Courses Include:
A complete recipe manual. Downloadable and printable PDF's to read and practice over and over again

Comprehensive instructional videos. Thorough demonstrations to help you understand each step in the preparation and presentation.

Your Guide To Kitchen Tools and Equipment

Professional Recipes for Cafes and Restaurants

Low-Glycemic Gluten/Grain-Free, Decadent Gourmet Desserts

Nutritional information and guidance on how to live a healthier low sugar life

Gluten-Free Bread, Crusts, Calzone, Loafs, Crackers & Savory Pastries

Tips and techniques for plating and catering like a pro

Precise and Polished Recipe Demonstrations

Useful Recipes and Ideas for a Commercial Food Business

Ask questions. Your personalized online student learning portal is a place where you can comment and get your questions answered.
---
Delicious, nourishing, gluten-free, low-glycemic. Learn to be a Holistic Raw Food Chef. This Whole Body, Mind and Spirit Nutrition is perfect for individuals, families, cafes and catering businesses. Teach your clients the best and most integrative diet.
---
Get A Taste:
STUDENT REVIEW - Creamy Cilantro Soup -"It it was incredible! I loved it, I loved the flavour and texture (I added very little water) and I was wishing I had some raw crackers to have with it, next time. I would definitely serve this soup at a dinner party, 5 stars from me!"
---
Overview and Extras

Work At Your Own Pace or With a Pure Joy Academy Instructor
As part of the Certification process the Pure Joy Team provides guidance and feedback as you learn. The Professional Certification Program allows you to work on your own or have access to live chat anytime Monday to Friday 9-5pm MST.
Learning How to Shop
What are the best ingredients and where to shop for them? Learn how to outfit your kitchen like a pro with the top rated culinary tools and ingredients. You will gain access to our favorite brands and ingredients so you can feel confident you will get the best out of your recipes.
Join our Pure Joy Family!
Once you complete your Professional Certification, Pure Joy Academy offers job opportunities working with our alumni or in our production facility or as an independent instructor teaching classes in your own home town. Let's spread the health and pure joy message together!

As a Certified Pure Joy Chef you will be part of our Pure Joy Alumni database. This exclusive group provides an amazing opportunity to network and connect with others in this exciting culinary field. We have graduates from around the world who actively ask questions and post job opportunities. Elaina Love and the Pure Joy Academy Team are available daily to answer questions at anytime.
As a graduate, you will also be invited to our exclusive Pure Joy Alumni Summer Retreats!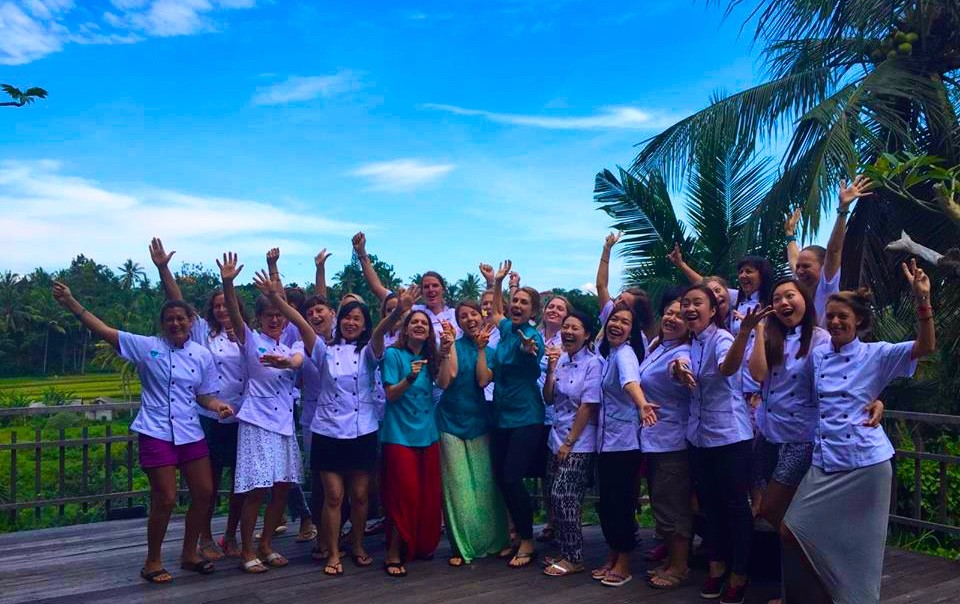 ---
What equipment will I need for this course?
A high powered blender (Vitamix or something similar)

A food processor (one that comes with a slicer/shredder blade is recommended)

A dehydrator is nice but not required (it's okay to bake your dehydrator recipes at 250F)

Large wooden (bamboo) cutting board

A juicer (nice but not required. A blender will work)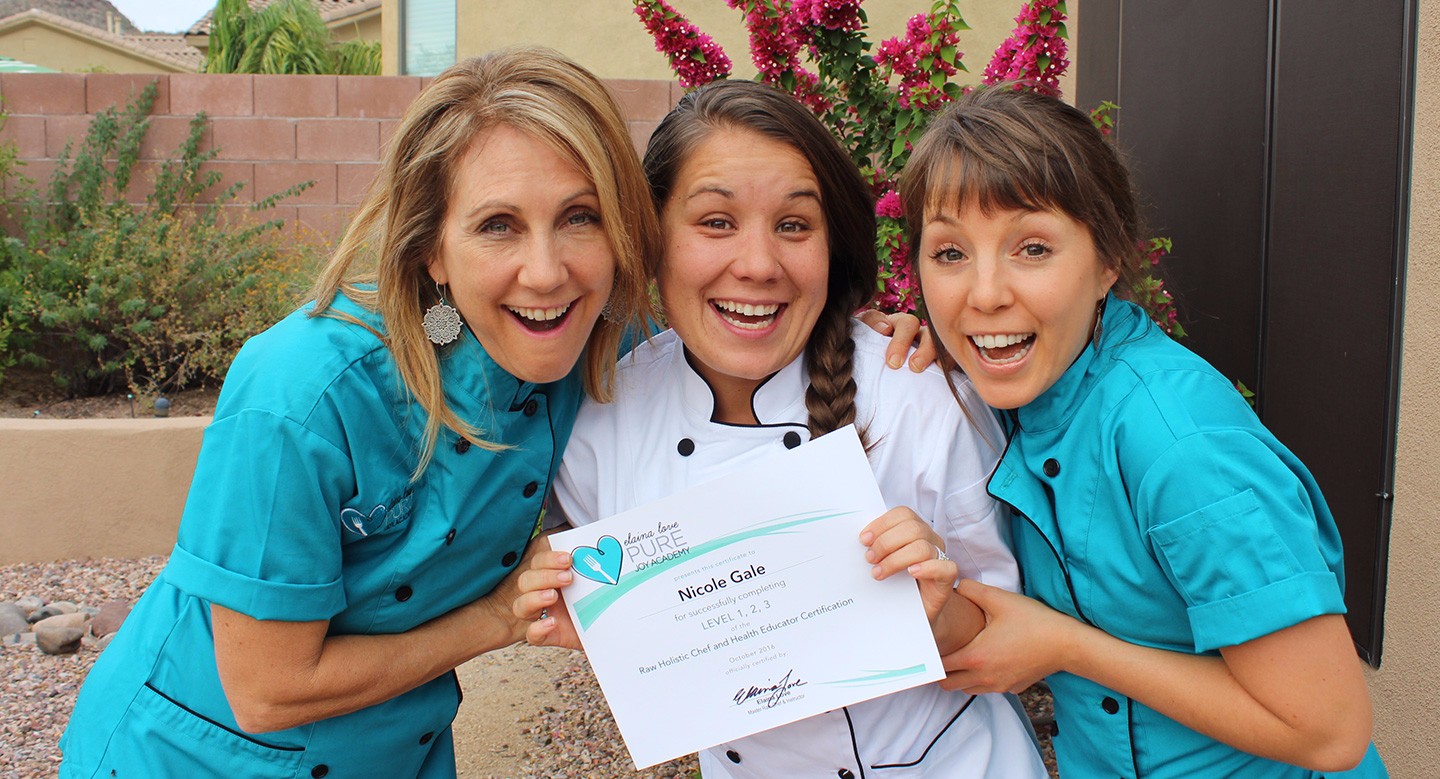 ---
Receive your name on a printable PDF Professional Certification signed by Elaina Love.